Surprise: Meghan Markle's Hair Is Naturally Curly and Frizzy
Meghan Markle's worn her hair straight for the past twenty years, so many people don't realize that it's actually very curly and highly prone to frizz.
Her natural curls are about a 4A, as best we can tell from these photos.
But We've Always Seen Her In Straight Styles
Throughout her career, Markle has strictly worn smooth styles ranging from light waves to very straight. As she transitions into royalty, we're seeing hats, too.
Keratin Treatments For Her Signature  "Smooth"
Meghan Markle relies on keratin treatments to smooth out her hair, eliminate frizz, and strengthen against breakage.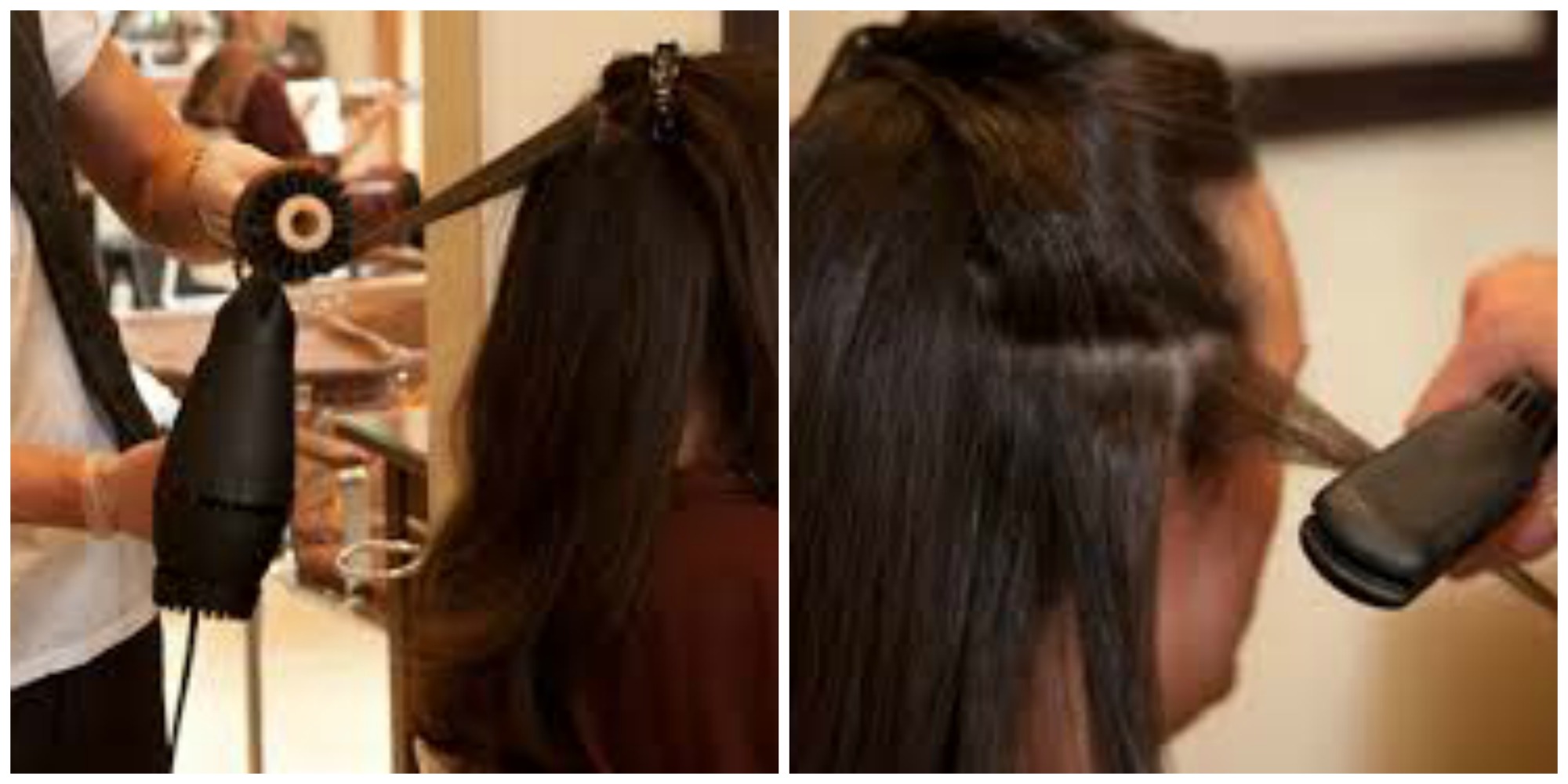 She experimented with relaxers and Japanese thermal reconditioning when she first started straightening her hair but now use keratin exclusively.
Keratin Treatments Solve 7 of Meghan Markle's Natural Hair Issues

Comparing early photos to today's, Meghan Markle's hair reveals seven dramatic transformations that have resulted from keratin treatments. Her hair is now:
1. DEFRIZZED
She has no frizz whatsoever — even in the notorious London fog. Thanks, keratin!
2. DE-TRIANGULATED
Triangulation is a close cousin to frizz — the hair poufs out at the bottom edges into a triangular profile. Nothing kills it like a keratin treatment.
3. UNLEASHED
There's a big difference between wearing braids because you feel like it (fun) and wearing them to clamp down on bossy hair (not). A keratin treatment liberates your locks, for sure.
4. SHINY
Keratin fills microscopic gaps in the cuticle, which allows light to bounce off curly or coarse hair, giving extra shine to what's naturally matte.
5. LONG
Type 4 hair is highly prone to breakage. Keratin treatments apply a strengthening protective coating  that lets hair grow dramatically longer than before.
6. SMOOTH
"Embrace your curls" isn't everyone's mantra. Many of us prefer wearing our hair smoothed out, and that's legit. Keratin makes smoothing and straightening faster and easier than we ever dreamed possible (1/3 the previous time or less). And unmatched frizz control means that it stays smooth — no pouf, frizz, shrinkage, or reversion.
7. GORGEOUS BODY
Keratin transforms "hyper" hair from a liability into an asset. NOT into limp, flat, defeated and damaged hair, but gorgeous, energetic, yet behaving body. For the first time in your life, have the best hair in the room.
Professional Keratin Treatments At Home
Great news: you don't have to be a duchess to get these benefits for yourself. While salon keratin treatments cost $175 – $400, plus tip, Uncurly's ultra-high performance at-home keratin treatment outperforms or equals any salon's for about $25 per treatment. And results last 3-6 months — longer with successive treatments.
If you've ever had a disappointing, weak, short-lived keratin treatment, Uncurly is for you. We make serious keratin for serious hair, with Classic and Plus formulas suitable for every ethnicity, climate, and curl pattern.
Any questions? We offer a free consultation.  We're always interested in what you have to say.