Did you know? Meghan Markle's Hair Is Naturally Curly and Frizzy
She's worn it straight for the past twenty years so some are surprised to learn that Meghan Markle's hair is actually curly and highly frizz-prone.
Her natural curls are about a 4A, as best we can tell from these photos.
But We Always See Her In Smooth Styles
Throughout her career, Markle has worn strictly smooth styles ranging from light waves to very straight.
Keratin Treatments Are Her Go-To For Smoothing
Meghan Markle relies on keratin treatments to smooth out her hair, eliminate frizz, and strengthen against breakage.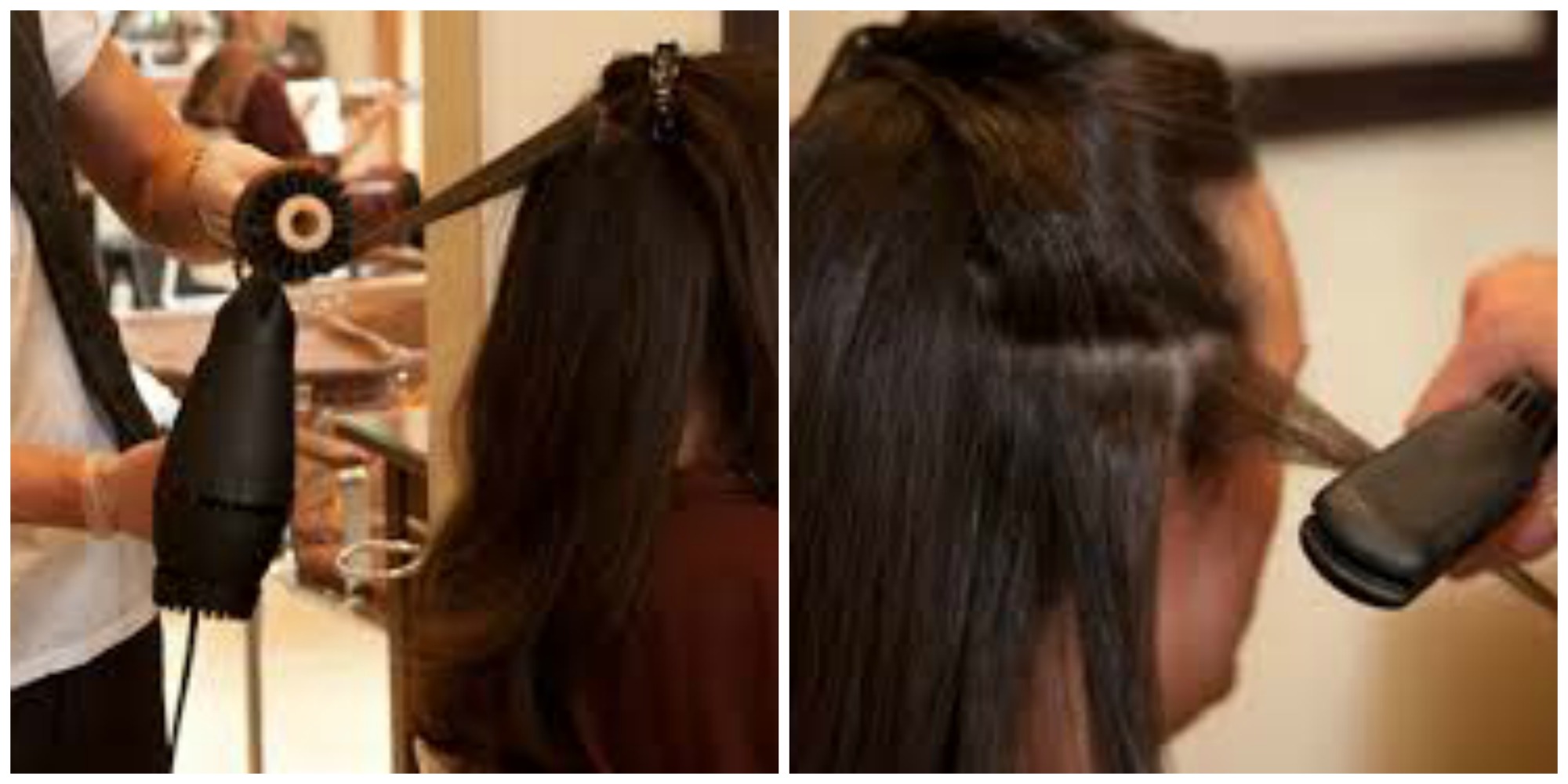 When she first began straightening her hair, she experimented with relaxers and Japanese thermal reconditioning but owing to damage, she now uses only keratin treatments.
Seven Natural Hair Issues She Solves With Keratin Treatments

Unfortunately, early photos of her hair are very poor quality. Nonetheless, when side by side with today's photos, Meghan Markle's hair exhibits seven dramatic transformations resulting from the use of keratin treatments.
1. IT'S DEFRIZZED
She has no frizz, pouf, shrinkage, or reversion whatsoever — despite London's notorious fog. Thanks, keratin!
2. DE-TRIANGULATED
Triangulation is a close cousin to frizz, when the hair poufs out along the bottom edges to form a triangular profile. Nothing suppresses that like a keratin treatment.
3. UNLEASHED
There's a big difference between wearing braids because you feel like it (=fun) and wearing them to beat down on bossy hair (=not). A keratin treatment liberates your locks from bondage.
4. SHINY
Keratin fills microscopic gaps in the cuticle, allowing light to bounce off curly or coarse hair and giving extra shine to hair that's naturally matte.
5. LONG
Types 3 and 4 hair are highly prone to breakage. Keratin treatments create a protective coating that prevents breakage so the hair grows dramatically longer than before. We hear this from Uncurly clients again and again!
6. SMOOTH
"Embrace your curls" isn't everyone's mantra. Many prefer it smoothed out some or all of the time, and that's legit. Keratin causes the hair to air-dry into a looser-curled version of itself, it makes smoothing or straightening lightening-fast (half the normal time or less), with less heat. And because of keratin's unmatched frizz control (no oil, gel, serum or mousse comes close), the hair won't pouf, frizz, shrink, or revert.
7. GORGEOUS BODY
Keratin transforms "hyper" hair from a burden into an asset by making it easy to control. Not limp, flat, wet-dog hair but gorgeous, energetic, behaving body styled as big or small as you want. It's life-changing to transition from problem hair to the best hair in the room!
Professional Keratin Treatments — At Home?
Unfortunately, salon keratin treatments are notoriously pricey, costing $175 – $400, plus tip. The good news is that finally, you don't need the budget of a duchess to have these benefits yourself. Unlike weak, short-lived, low-performance DIY keratins that fail to fully smooth out the hair or prevent frizz, since 2013 Uncurly has pioneered an ultra-high performance at-home keratin treatment that outperforms any salon keratin but costs only about $15-25 per treatment for typical clients. Results last 3-6 months — longer with successive treatments.
Uncurly makes serious keratin for serious hair, with Classic and Plus formulas suitable for every ethnicity, climate, and curl pattern. If you've ever had a disappointing, weak, short-lived keratin treatment, successful results can still be yours.
Any questions? We offer a free online consultation. And we're always interested in what you have to say.